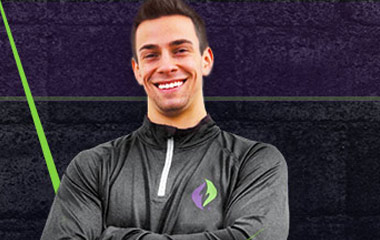 My Approach
My primary focus is to change the way people look at and approach health and fitness: this is not about losing 10, 20, or 50 pounds in a year, even though we can do that.
It's about developing physical and mental habits that empower people to sustainably improve their physical fitness for the rest of their lives; which contributes significantly to mental fitness.
Weight, shape or circumstance doesn't need to define you. You can change your physical fitness and therefore your mental fitness by developing positive, sustainable habits that build on themselves over time.
It's the same exact principle as compound interest: the more you have invested in your fitness bank account, the more benefit you get when you invest again in that account.
My approach is NOT a generic, cookie cutter, one-size-fits-all template. I meticulously assess a customer's physical fitness and specific goals, and then collaboratively develop and implement a long-term, sustainable, realistic fitness regimen to achieve those goals. These assessments are constantly changing with new scientific data and anecdotal evidence to serve my clients best.
This is about changing habits so the work is sustainable. It's a cliché, but the truth is that we can create good habits just like we can create bad habits. The goal of my work is to help people create good physical fitness habits that they can carry with them for the rest of their lives.
Fitness was the catalyst that changed my life. In darker, younger times, I started working out with weights and it showed me how to make goals and achieve results. I eventually realized it wasn't just physical fitness I was achieving, but also mental fitness and it inspired me to want to help and empower others. That's why I started Zeek's Fit Freaks.
When I meet with a customer for the first time, I start with a conversation about what they want to achieve, what is their goal. When we have that, we discuss what the time frame is.
For instance, the goal or dream may be achieving their high school fitness level. I then level set them on what they actually can do in a realistic time frame.
A high school fitness level is certainly attainable but will this be sustainable over time? This is where I work with them to set a goal somewhere in the middle that's sustainable, challenging, and fulfilling.
I make them step back and look at lifestyle priorities and how they align with the fitness goal.
There's a lot going on in life and we don't leave any priority to be mismanaged. After coaching many clients, I have found this common unintentional mismanagement leads to great unhappiness and very little fulfillment in life.
I find this is where goal setting, sustainable habit change, and fitness align to set the stage for a challenging present but a rewarding future.
As their coach, I walk with them every step of the way in a meaningful and results based environment.